'In this dire situation, the years-long attention to educational innovation is paying off'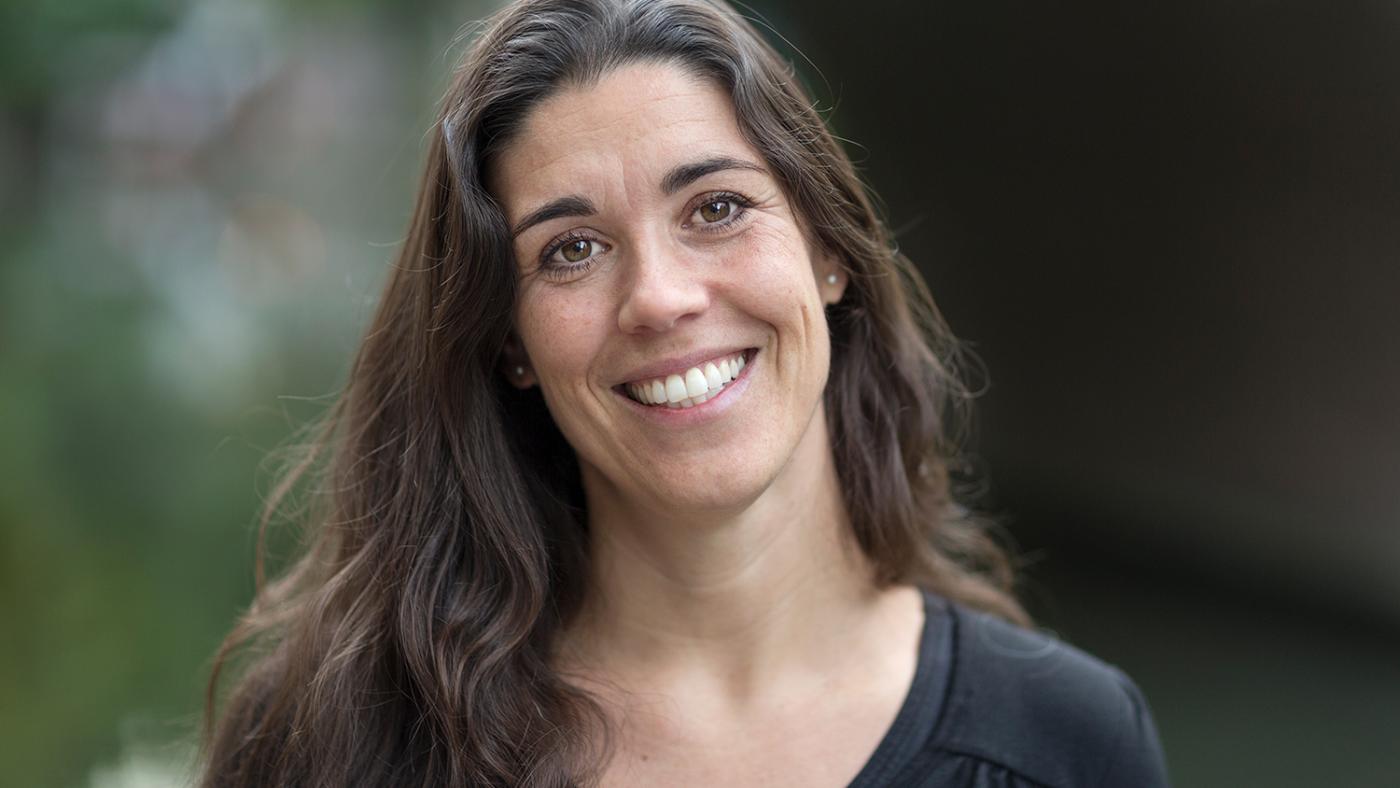 A teacher who opened a chat box with the Educate-it desk without much hope on Sunday morning, 8.30am, was happily surprised to see someone responded at that time. The 25 employees of the programme for digitisation and innovation of UU education have been hard at work since the government announced on Thursday night that all classes would not be able to take place in person for the time being.
The visitors' desk in the University Libraries had to close due to the corona measures, but Educate-it could be reached via email and chat throughout the weekend. Teachers can reach the service every day until 9pm, says programme manager Mabelle Hernández. "That's especially convenient now that many teachers are at home with small children to care for during the day." The principle is that teachers receive a response within a day. Currently, more than two hundred teachers have sought out the service via email and chat, and there's a huge increase in the requests for digital applications. Since Friday, Educate-it has received more than a hundred new requests for the use of one of the online tools the service offers.
Accumulated knowledge could be applied immediately
Hernández says that thankfully, the UU is in a good place: in 2014, the executive board decided to invest heavily in educational innovation and research on the subject. The agreements the executive board made with the university council about how to spend the funding that came from abolishing study financing, educational innovation was always prominently mentioned. According to the programme manager, around 2 million euros a year is spent on the university-wide programme. The efforts at the UU were consistently praised by visiting committees.
"We support teachers who wish to use IT tools or who wish to use blended learning – a combination of physical and online education. That's what Utrecht University wanted to do to improve UU education from a didactic perspective," Hernández says. "Of course, that knowledge can now be used to support the remote education that's necessary now. The demand for these options was already increasing, also based on ideals such as sustainability, internationalisation, and inclusivity."
Since Thursday, a special Intranet page is available online on which teachers can find information about how they can adapt their courses and who would be able to help them do that. A lot of this information consisted of tools developed by Educate-it in the past few years, and was immediately ready to use.
Equally important, according to the programme manager, was that the logistics and organisation of the support was already in place. "We already had a desk, we had a registration procedure, we had the necessary forms, and we already knew how we could best support teachers. Moreover, we've built a large network in the faculties and university departments that supports us with their knowledge, and assist us. For example our partners within the Centre for Academic Teaching. These colleagues are also members of the Educate-it support team site that we've created for this situation, and currently consists of around sixty people. That's amazing."
What are the most frequently asked questions from teachers?
"One important question is how we can offer exams. How do you know who's on the other side of the computer, for example? We can advise them about possible alternatives, for instance on how to organise an open-book exam online, and what this means for the type of questions you ask, or how to work with assignments and presentations. And we don't demand everything be online, you know. There's nothing wrong with an essay, if it suits the purpose.
"There are also a lot of questions about how to communicate with students and how to teach online classes. For these purposes, we recommend Microsoft Teams and MyMediasite, because these are instantly accessible to everyone at the UU via a Solis login, and there's theoretically sufficient capacity. It was a shame that because of the massive interest worldwide, Microsoft Teams experienced some glitches the past few days, but it's expected to run optimally soon.
"Aside from this, the questions are diverse. There are questions about tools like pitch2peer for student presentations, or peergrade, in which students give each other feedback. But there are also questions about how to record knowledge clips, or how to make a video interactive. All these tools are available via the Educate-it tool guide, and were included, tried, and studied at the initiative of our own teachers."
How are teachers handling this change?
"It sounds crazy, but I feel like this dire situation does have its positive sides. There's a lot of solidarity, teachers often work together. It's also very inspiring to see that teachers are simply getting started, like 'I've never done anything with this before, but now I have to, and I really want to make something of it as well.' Teachers are very creative. And we're very happy with the positive responses we receive from teachers, for instance on social media."
An evaluation after Educate-it's first project phase in 2017 showed that around 20 to 25 percent of teachers worked with digitisation of education. The goal at the time was to reach other teachers as well. I'm assuming this will be doable now?
"That's the odd pay off that we're now suddenly getting after six years of investment. Teachers that we see as the late majority are now suddenly exploring the options. But we always emphasise that we're a bottom-up programme. With Educate-it, we want to inform and motivate. Teachers, as owners of their education, have to see the added value of digital education, even when things are back to normal. But the chance of blended and online education getting a more fixed place in courses has, of course, increased a lot now."
Also read our interviews with three UU teacher that faced the challenge of altering their education.