Camping out at the Janskerkhof to call attention to student housing issues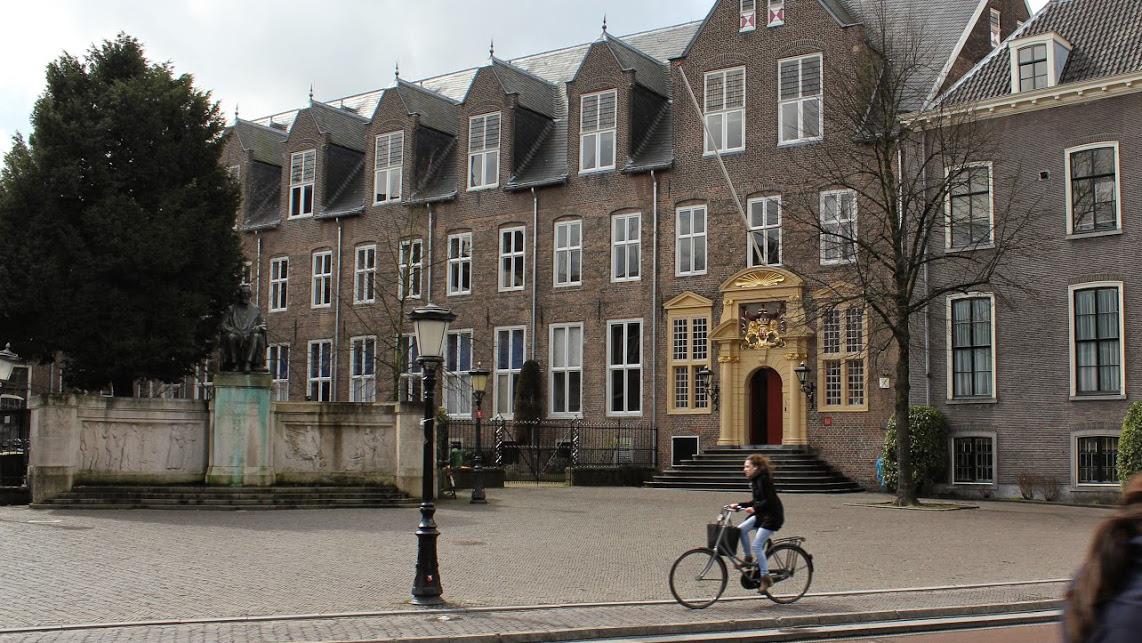 Check out any Facebook page aimed at international students or people looking for housing, and the desperate cries are everywhere. Dozens of students are desperately searching for one of the rare available rooms in Utrecht that are both affordable and not sketchy. Or available at all. One is offering personal taxi services in exchange for the tip that leads to a room. Someone else warns people about a disreputable landlord he's had problems with. A third person complains about the sky-high rental rates.
At first glance, it looks like a fierce battle between the dozens of students who all want that coveted room – but it doesn't have to be that way. In fact, it brought together student Laurien Meijer with four others from different Facebook groups. The shared frustration of the five led to the creation of the movement We Want Woonruimte.
Camping at the Janskerkhof
The protest group hopes to call attention to the housing problems at – among other places – Utrecht University, in order to bring about change. "Rents are rising, and some landlords are asking more than 400 euros a month for a room that's smaller than 6 square meters," the group writes in a flyer that's being handed out to students. "Hostels, couches, expensive yet low quality rooms – these are not solutions. Things can be different. Affordable housing and fair rents are not unreasonable demands!"
The new group organized a protest on Friday, October 13th, occupying the staircases of university building Janskerkhof 3. The location wasn't chosen for any symbolic reason, admits Laurien, but it's a spot that many people pass. During the manifestation, which at the time of publishing had seventy RSVPs and over six hundred people 'interested', there will also be speeches. The statement itself, however, is more visual: everyone coming is asked to bring a sleeping bag to camp out in front of the building's entrance. For two hours, at least – they're not actually spending the night.
Not the first camping protest
We Want Woonruimte isn't the first group setting up camp to protest the problems students face when looking for a place to live. In early September, student organization Vidius set up three tents at the Uithof to call attention to the problems international students face when trying to find housing. According to Vidius chairman Martijn Grul, ten international students returned to their home country last year as a direct consequence of being unable to find housing.
Vidius repeated their plea last week. "In the next five years, Utrecht's student population will grow by approximately 18.460 people. This development will mean an even bigger housing shortage. Things can't go on like this. Educational institutions and the city council need to take their responsibility and solve this housing crisis." According to Vidius, we're currently in an impasse, with the city council, the SSH and the university all standing by, waiting until the others come up with a solution. "It's unclear who's actually going to do something."
Motion housing issues international students
Frank Futselaar and Zihni Özdil, members of parliament for the SP and GroenLinks parties, filed a motion for a new plan on student housing. The plan is to urge the minister to make definitive agreements with institutions, cities and housing corporations, to fight the scarcity. Resigning minister Bussemaker stated on Wednesday that she feels you cannot force educational institutions to become housing corporations. According to Bussemaker, the solution is to thoroughly inform international students. "Inform students if it's going to be difficult to find housing. It'll be their own responsibility to think twice before coming here. Even if that means they're better off studying in Twente than in Amsterdam." Bussemaker is interested in possible collaborations between universities, city councils and housing corporations.