Uithof tram line delayed by another year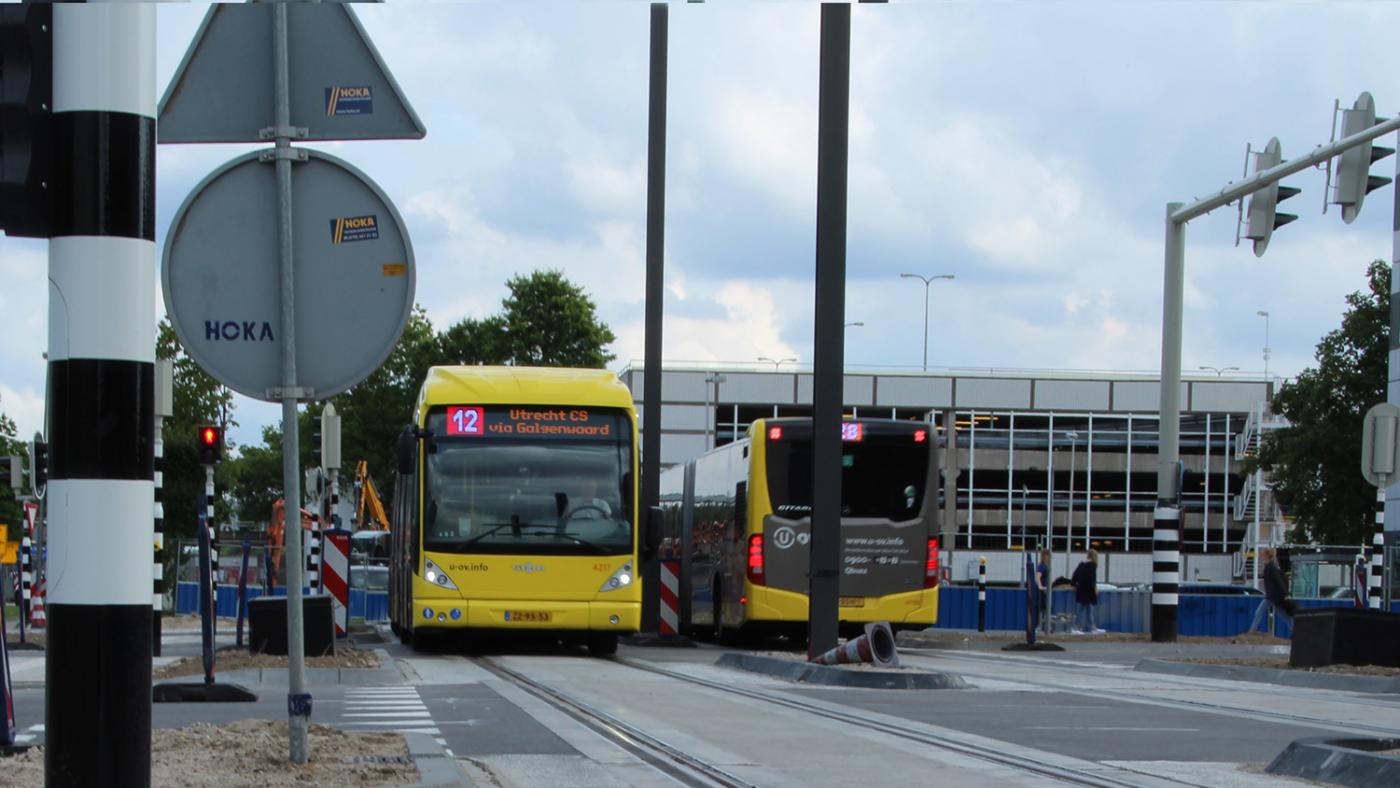 Bus 12 will drive over tram tracks for an additional year. Foto: DUB
The city and province of Utrecht announced this last week. The original planning stated that the tram would start running in the summer of 2018, from Utrecht central station to the parking garage in The Uithof. Construction work at the central station caused delays in this plan. The tram won't run until summer 2019, but only between the Vaartsche Rijn station and The Uithof. Until the entire tram track is finished, bus 12 will keep running as well.
The construction work around Utrecht's central station is cause of most of the delays, as was suspected in September 2017. A tram track needs to be put up between the city side of the station and the Jaarbeurs side, where the tram will be linked to the current tram line to Nieuwegein, where the rail yard is located. "The Uithof trams regularly need to go to this rail yard for maintenance, and truly testing and trying out the entire track is only going to be possible after we can run the tram through the entire station area," the city and province say. They also write that the chance the Uithof tram will actually be launched in the second half of 2019, is currently at about 85 percent.
The delay means an additional required investment of 84 million euros, of which the city will pay 25 million and the province will pay 59 million euros.
(Translation: Indra Spronk)