Students creating hybrid protests: we want more classes!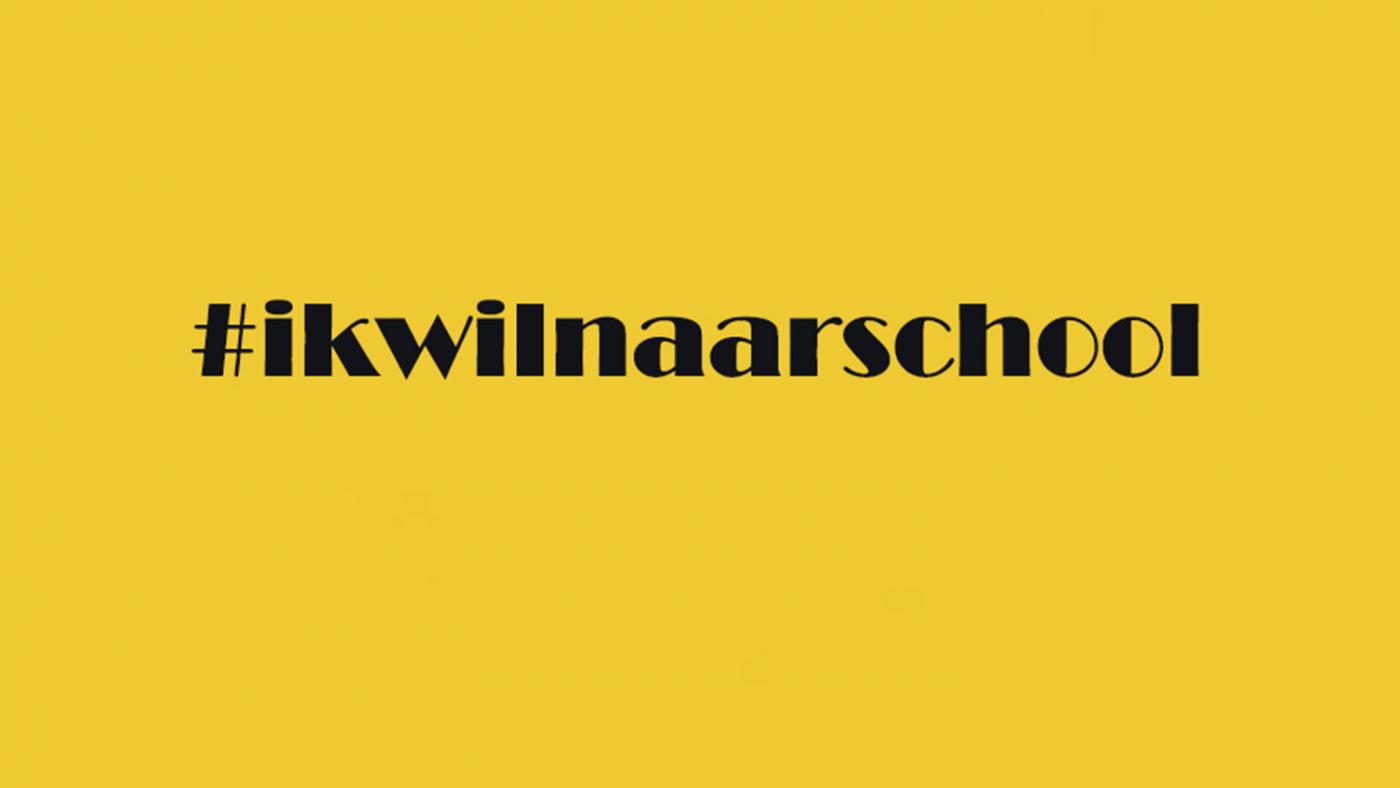 #Ikwilnaarschool means 'I want to go to school '. Illustration DUB
 

Students want universities and universities of applied sciences to teach more in-person classes. To achieve this goal, they're organising a protest on the Museum square in Amsterdam. The government needs to grant the institutions funds to rent theatres and conference centres, they say.

In-person classes, they say, are better for education as a whole. But it's also a tool to combat the growing inequality (not everyone has access to fast internet or a good computer). The protest is an initiative of the protest group 'I want to go back to school', and has received support from two Amsterdam-based student unions and the National Student Union.

Joshua de Roos, Master's student at the University of Humanistic Studies in Utrecht, is one of the initiators. "I haven't had a single class on campus, and I spend all week behind my screen," he says. "I don't know my university at all yet. It sucks, yes. It's a small university with narrow hallways, so it's not possible to guarantee enough distance."

But after last Monday's corona press conference, the unions are stepping away from the idea of a nation-wide protest. The government announced stricter rules in the hope that they would help limit the second wave of corona infections. In Amsterdam, Rotterdam and The Hague, especially, the number of positive tests is rising quickly.

#iwanttogotoschool
Student organisations want to prevent public transport to be unnecessarily burdened. They're calling for students who don't live in Amsterdam not to come to the Museum square on Friday, but to let their voices be heard online instead.

This can be done, for instance, by creating banners or signs with the hashtag #ikwilnaarschool (I want to go to school, ed.) and then sharing a photo on social media. Students can also show their support by signing an online petition. That way, people beyond the city of Amsterdam are still a part of the protest.

It's a conscious decision to continue with the protest, says Lyle Muns, president of the National Student Union. "We're not expecting the situation in higher education to change anytime soon. So cancelling it entirely wasn't an option. Now especially, it's important that the government thinks about in-person education in the long run. It's simply not sustainable to let this situation continue the entire academic year."

Bring your face mask
The organisation is taking the safety measures very seriously, Muns says. He once again emphasises that everyone who's present on Friday will need to keep a metre and a half distance from each other. They're also 'strongly urging' everyone to wear a face mask.

Students in Nijmegen are also organising a protest on Friday to call for more in-person classes. Student union AKKU had planned to travel to the Museum square, but is instead organising its own protest, Vox writes.